Bio-Cut contains no mineral oil, has water pollutant class 1 as a self-classification according to VwVwS (Verwaltungsvorschrift wassergefährdende Stoffe = German Administrative Regulation Regarding Water Pollutants), and is easily biodegradable.

Thanks to its particularly high lubricating effect, WEICON Bio-Cut enables high cutting speeds, long tool lives and thus also high tool cutting performance.

WEICON Bio-Cut can be used for drilling, turning, milling, grinding, sawing, punching and thread-cutting in all industrial applications.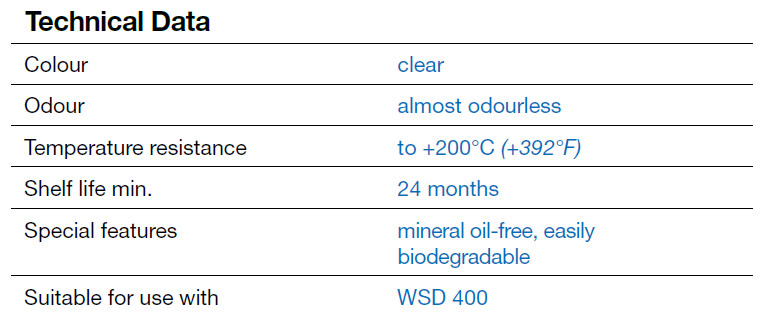 Also available in other siezes:

Used for

:

Lubricating and multifunctional Oils