Product features

• High quality cut due to the patented OERLIKON technology.
• Heavy duty cycle 50% at 40 °C for intensive applications.
• Autolink function (automatic setting to the net power supply 230 V or 400 V).
• Light (25 kg), small and powerful (up to 20 mm thickness).
• Easy to use due to the digital display.
• Gouging possibilities.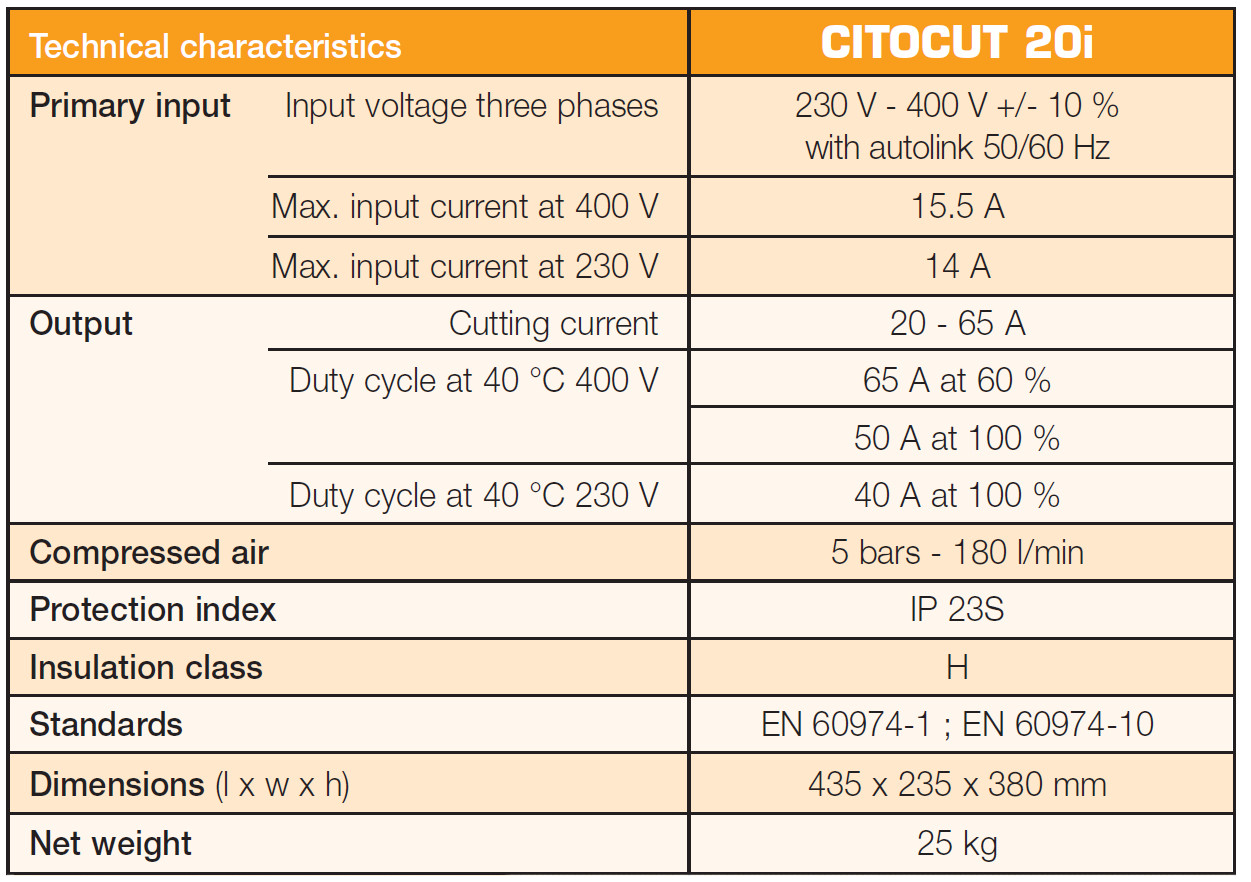 Package including:
Power source, a torch 5 m, a 3 m earth  cable with clamp, a 5 m air cable, a set of wear parts, a 6 m primary cable