Product features

• Powerfull: 80 A with 40% at 40°C duty cycle.
• 3 steps to simplify the selection of the right current according to the thickness to be cut.
• Maximum quality and safety with the patented torch.
• Drag cutting up to 8 mm for maximum quality.
• Delivered ready to use.
• IP 23 for use on outdoor sites.
• 4 wheels and a strong design for intensive industrial use.
• Central connector for easy connection.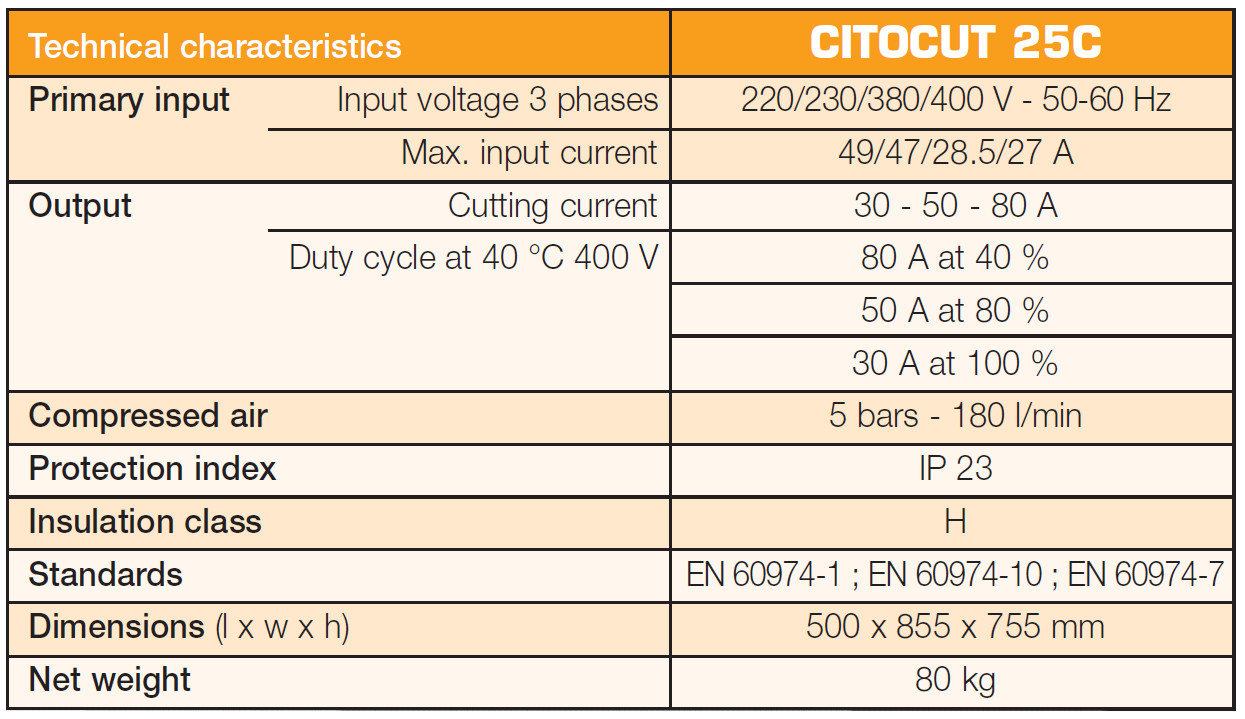 Package including

Power source, a torch 6 m, a 3 m earth cable with clamp, a 5 m air cable, a set of wear parts, a 6 m primary cable