Product features

• 150 A at 100% to cut up to 50 mm.
• Built-in liquid cooling unit.
• Possibility to cut with compressed air, Nitrogen and Argon/Hydrogen for maximum quality.
• Double flux to protect the cutting zone.
• Gouging option.
• Automatic cycle version available.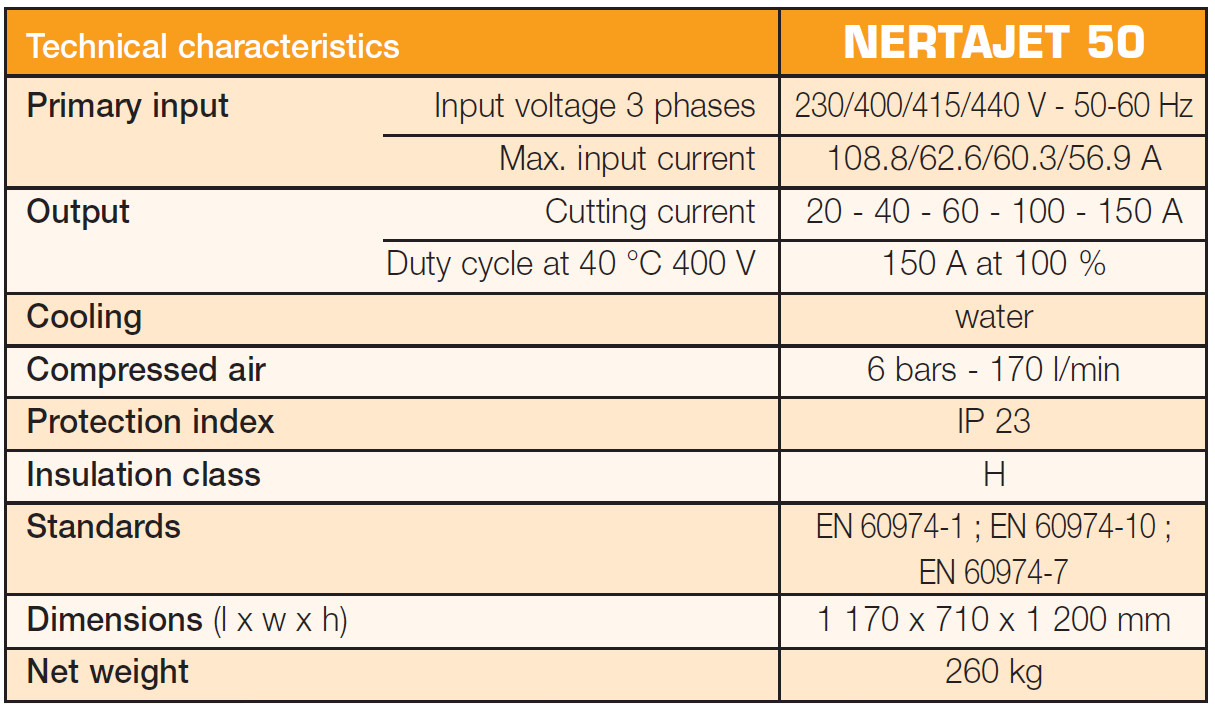 Package air including

Power source, a torch 6 m, a 3 m earth cable with clamp, a 5 m air cable, a set of wear parts, protection kit.