INERTFIL 309LSi is a G 23 12 LSi/ER 309LSi type solid MAG welding wire, supplied precision layer wound, depositing a low C-23Cr12Ni weld metal. Suitable for use with Ar+2%O2 or Ar+0.5…5%CO2 mixed shielding gases.

INERTFIL 309LSi is used for the welding of stainless steels to mild and medium tensile steels. It is used for depositing intermediate layers on steel prior to depositing 308 grade stainless steel. Also used for the welding of clad steels where service temperatures are below 300°C.

The weld metal has a delta-ferrite content of ~12% resulting in a high resistance to hot cracking. The increased silicon content results in increased weld pool fluidity to give a smooth deposit appearance.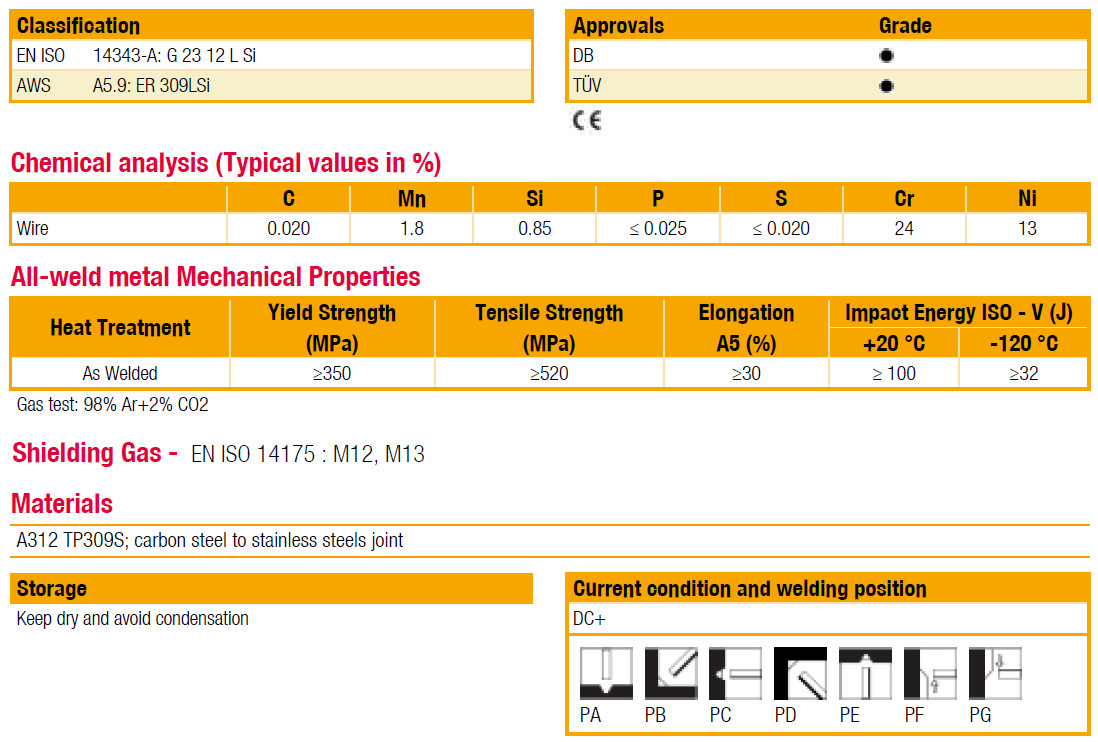 EN ISO 14343-A: G 23 12 L Si
AWS A5.9: ER 309LSi
A312 TP309S; carbon steel to stainless steels joint
Wire diameter

:

Ø 0.8

Used for

:

Stainless and Heat resistant steels